Preparatory Training Programme for Certified Penetration Testing Engineer (CPTE)
Course Overview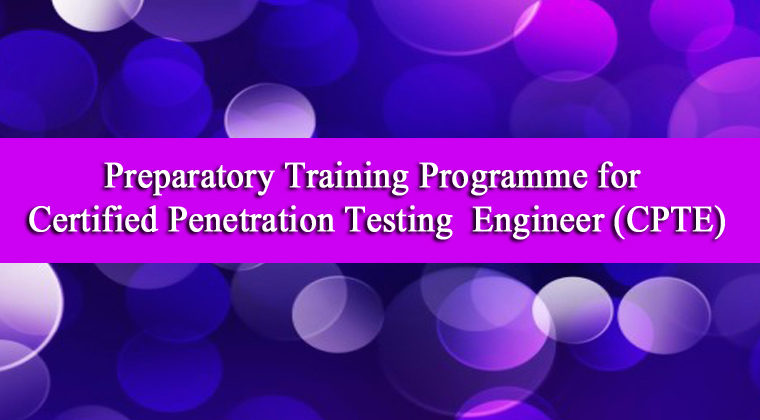 Penetration Testing (or Pen Testing) is a method of evaluating the security of an information system by simulating an attack from a malicious source. Web penetration testing is an important tool that is used by security professionals to test the integrity of web-facing cyber assets and systems. Penetration testing for web services is necessary to highlight risk factors associated with key vulnerabilities in existing cybersecurity implementations. This training program targets to provide an in-depth knowledge in the process of penetration testing and prepare students to secure various international certifications including Mile2's CPTE, EC-Council's CEH and LPT, CompTIA's Security+. This gives introductory training for OSCP also. The program trains students on the 5 key elements of penetration testing: information gathering, scanning, enumeration, exploitation and reporting. The lessons can be accessed 24x7. Faculty support available for orientation sessions and clarification of doubts.
Qualification: Plus Two and Above(Preference to Certificate/Diploma/Degree in Networking/Programming/Computer/IT/Electronics (Course doing candidates can also apply)
Course Doing students also can enroll
1
Limitless opportunities for freshers and experienced.
2
24x7 availability of study materials.
3
Assistance from experienced faculty
Course Details
Minimum Qualification
:
Plus Two and Above(Preference to Certificate or Diploma or Degree in Networking or Programming or Computer or IT or Electronics)
Syllabus
Logistics of Pen Testing
Linux Fundamentals
Information Gathering
Detecting Live Systems
Enumeration
Vulnerability Assessments
Malware Goes Undercover
Windows Hacking
Hacking UNIX/Linux
Advanced Exploitation Techniques
Pen Testing Wireless Networks
Networks, Sniffing and IDS
Injecting the Database
Attacking Web Technologies
Project Documentation
Centers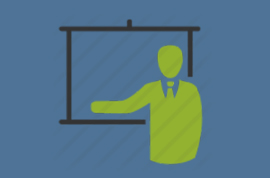 CENTER CODE : KVC
Kelearn Central Processing Centre (KVC)
B1, Bankers Enclave Near Eloor Library 695010 Thiruvananthapuram
Land line : 9567777444
Mobile :9567777444
Email : help@kelearn.com